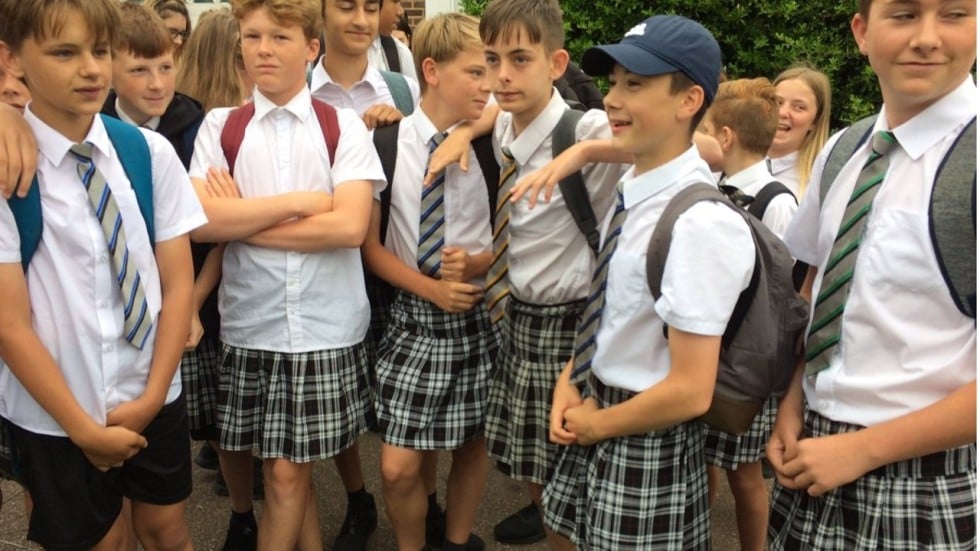 Raise your hand when you spot the scorching injustice of outdated boarding schools….
Girls still aren't allowed to wear trousers in many schools, even in terribly cold weather, and when they do, they're suspended. (The girls, not the trousers.)
 Boys aren't allowed to wear skirts, even in terribly hot weather, and when they do, they enjoy rampant internet support and then the rules are rewritten so they can don shorts because, you know, fair play.
For fuck's sake, slap a kilt on those scrawny adolescent male asses and let 'em enjoy having images of their crotch uploaded to Snapchat by creeps for the rest of their academic existence. Fair play.
I, for one, would be okay with this:
Okay, I've lost my train of thought….