noun informal
the practice of ignoring one's companion or companions in order to pay attention to one's phone or other mobile device.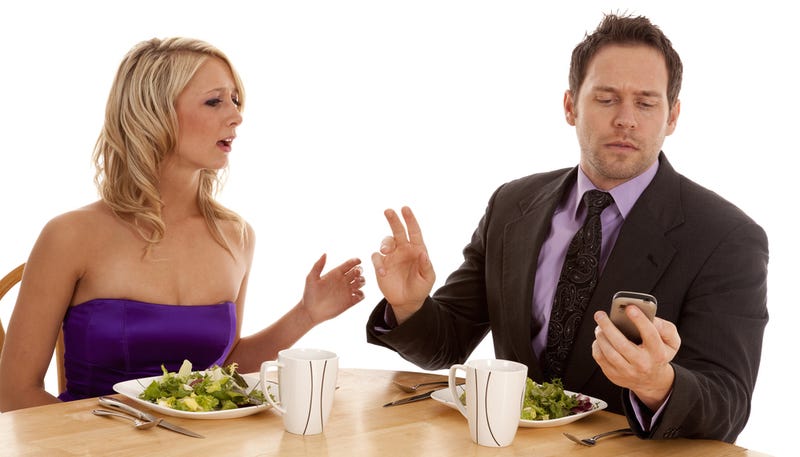 If you do this shit to me, we are no longer friends. Not a joke: endo friendo.
You are not a "user" of me and I am not an "app." I am not a channel, a site, or a level. I am not a piece of pie in a rotating glass case existing merely to tempt your fleeting appetites…Okay, might have traveled too far on the Way Back Machine with that one.
Bottom line, if you agree through the barest minimum of social contracts to interact with me by, say, standing in front of me, looking at me, and talking directly to my face, then you must hold up your end of the bargain by not being a douche.
Because testicle reattachment is painful and expensive.