Awww, Little Donny, did you just get kicked to the curb by the Mrs.? (I can't wait for her book to come out.) Time to dust off that Tinder account and post your obligatory humblebrag selfies. I'll translate for ya.
"I'm one with nature" aka Trump on a Stump. Now we all know who that little shit really was in The Giving Tree.
"I'm an animal lover" aka Dead-eye Dickless. Yeah, you're a real cat person, alright.
"I have great hair" aka Countdown to the Comb Over. (See Donald Trump)
"I support women" aka The Family Tree that Does Not Fork. Grabbing your sister's ass out of camera range just like Daddy taught ya does NOT count as equality.
"I'm close with my parents" aka Nepotism Rocks. Malignant narcissism with traits of psychopathy must be vigorously modeled and brutally enforced to take hold. You'll get there, Don-don, tick-tock.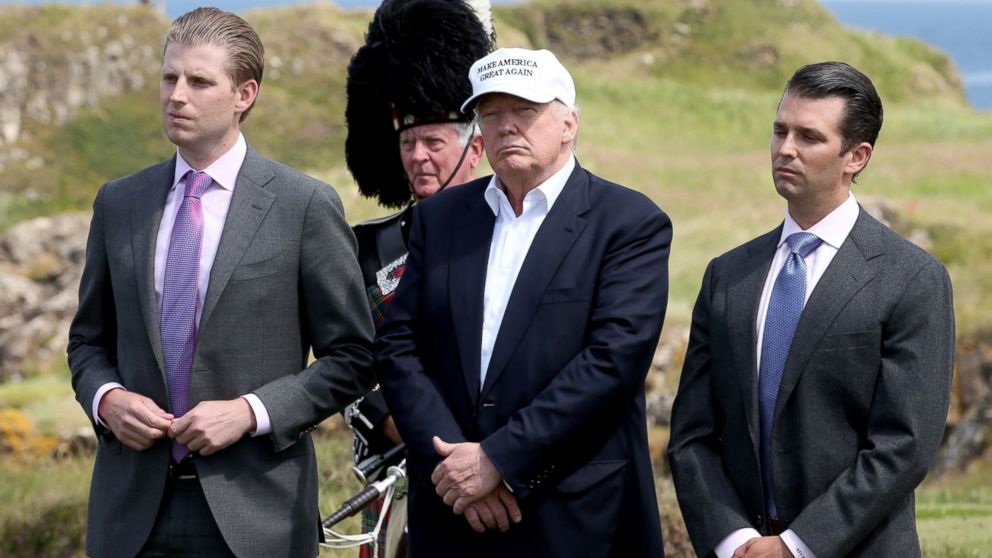 "I know famous people, I can get you into places" aka Please Ignore My Receding Chin. You may have lost your security clearance but you can still get that lucky lady front row seats to the impeachment hearings. Bring hankies.