When you visit Portland, Oregon, everybody asks, "Have you been to Voodoo Doughnut yet?"
I don't know why they ask this, the doughnuts suck.
Really.
They're just ordinary doughnuts with weird crap on them like breakfast cereal and Oreo dust. The hyped flagship store is a grungy hole in the wall tucked downtown between "That concert wreaked" and "Let's find our car before we get mugged." Real gourmands go to Blue Star.
The eponymous voodoo doughnut, itself, is shaped like a voodoo doll, jammed with industrial raspberry jelly, and comes with a stale pretzel stick you can stab into it but after your bloody carbohydrate rampage, all the carnage tastes the same.
Holding one on the street telegraphs your tourist status, signaling dozens of panhandlers to close in around you like platelets around a wound. Drugs ain't cheap.
I guess when you're high, you can't hear your taste buds weeping.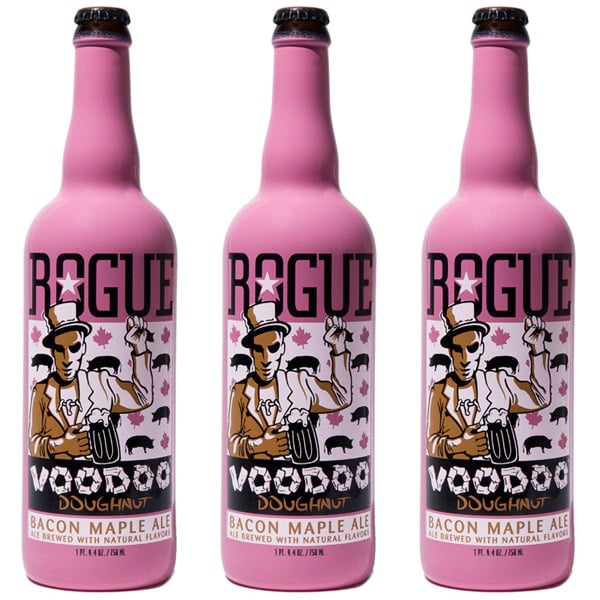 Yes, that beer exists. Yes, it tastes as bad as you think it does. Consistency, folks.