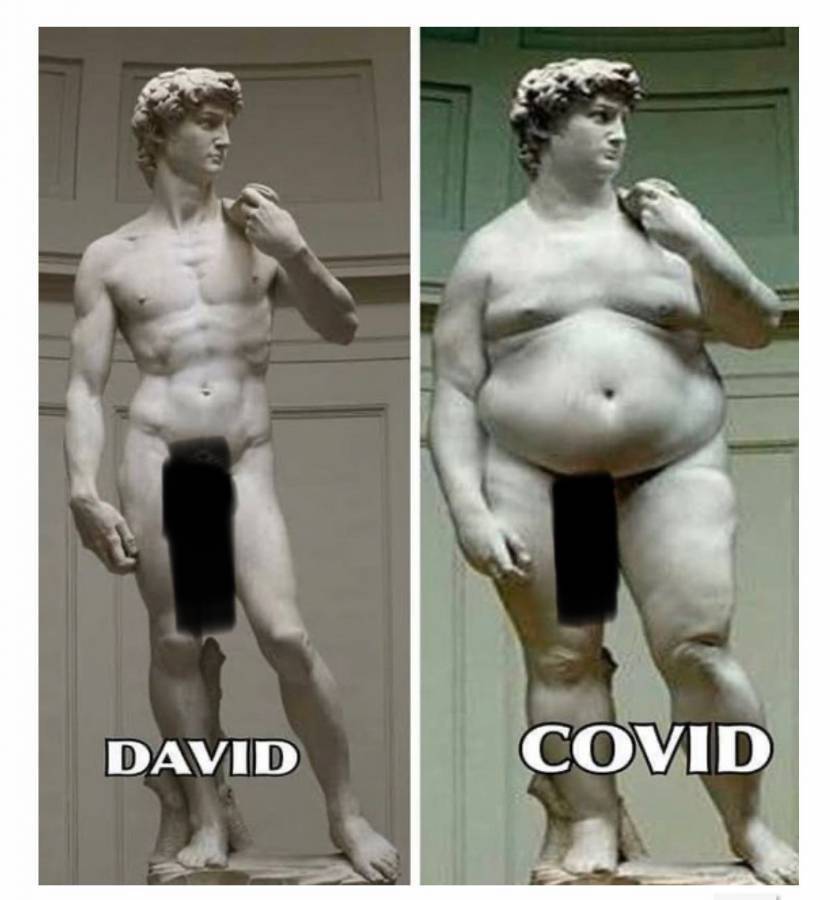 "This covers much of what we are already being told, that outcomes for patients suffering from type 2 diabetes, heart disease and high blood pressure are far worse than in otherwise healthy adults. What is not being spelled out is that poor diet and obesity is behind this."
Ya think? But he's not just referring to the rotund, it's all about where the fat sits. There are more thin people in the world with those diseases than fat people, because TOFI. Two people buying the same jeans size can have vastly different internal stories and, hate to break it to you, but that old calories in, calories out bullshit was disproven years ago.
So, having smaller desserts ain't gonna cut it in this new normal of global pandemic, you're gonna have to back away from the coronavirus comfort cookies altogether. If you're angry or weeping right now, tell me how you're not sugar addicted.