October 15, 2018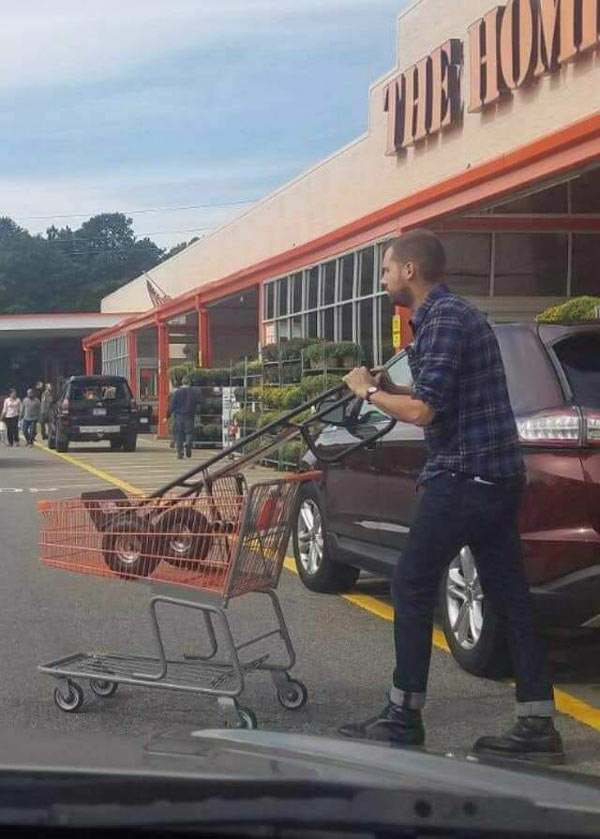 The slim fit plaid shirt. That's been worn twice.
The slim fit dark denim. Worn twice.
Those cuffs. Jesus.
The patent leather boots, still shiny and fooling no one.
Wearing a watch instead of a Fitbit, to be ironic.
Only skin color on entire body gracing the arm he rests along the driver's side window of his millennialmobile.
Too cool to read the instructions on the hand truck, hunh, Kody?